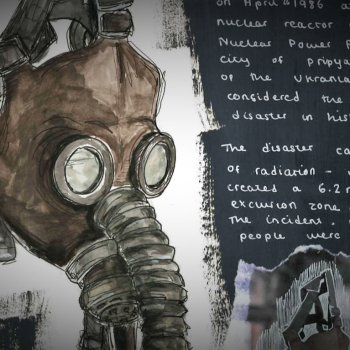 Jess Blakemore
Hi i'm Jess! I am an aspiring illustrator/art director from Worcestershire- looking to do an illustration degree next year. I am currently on a gap year, after graduating from BOA (Birmingham Ormiston Academy), where I studied Art and Design as well as Musical theatre. In my year out after finishing college, I set myself the goal of expanding my skills by practising with uses of different media: and I hope this is shown in my portfolio! I am on this site to display my work to potential courses or employers, and I am very open to any advice anyone wants to give me! I am very interested in learning about art direction for tv and film, as well as illustration and animation.
I hope you enjoy looking around my work!
Jess
I AM
Illustrator

LOOKING FOR

University Course, Apprenticeships, Advice from Employer

IN

Birmingham, Worcestershire
'THE FAN' (16.5'' x 23.4'') Acrylic paint on canvas
'NEW FACE' (11.7'' x 16.5'') Watercolour and fine-line painting.
(5.8'' x 8.3'') Watercolour and fine-line painting.
(11.7'' x 16.5'') Watercolour and fine-line painting.
'THE COG' (16.5'' x 23.4'') Acrylic paint on paper
'JUNIPER' (16.5'' x 23.4'') Acrylic paint on canvas
Prototype for A level Art 'Rust and Decay' project.
I created this downscaled model as a prototype for a final piece at A level. The structure is made from pieces of foam board which I have scored and cut to create various textures for my scene concept. I experimented with the use of using coffee and tea to stain the walls and peeled the outer paper layer of the board to mimic peeling wallpaper, as well as adding faux shrubbery and mold to suggest decay.
A big hobby of mine, for a couple of years now, has been Henna. I love working in the traditional mehndi style. It is a great source of practice, as the dye is only temporary- I have the freedom to experiment. I love the fact that I can create whatever design I want, and express my ideas spontaneously. I still have a long way to go before my designs look professional. but in the meantime, I think it is a great outlet for expression and creativity.
Comments
You need to be logged in to an active account to be able to make comments.
I'm Following

Rinalds Lubgans
Recent college graduate, currently taking a gap year and looking to start a university course in 2021. I am passionate about working in diverse range of media as this provides me with the tools to express my ideas. Throughout my time in college I was able to experiment with things like sculpture and fashion illustration which taught me to be open minded when producing work. I am hoping to study in London as I believe being in the capital has many benefits to being an artist such as galleries and opportunity to build connections.

Katherine Mulvey
Hi! I'm Katherine I'm 18 years old and live in Hartlepool and I am currently studying a level art and design at college and hoping to get into an illustration degree course at university. I have been building on my portfolio in recent months, if anyone is interested in my work please contact me about commissions. Or if you would like to share some constructive criticism I would be greatful to hear it !