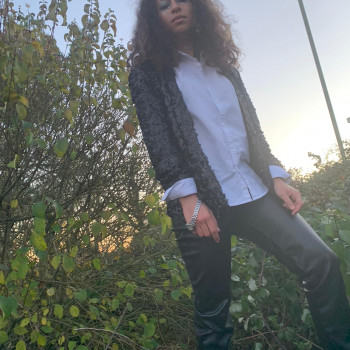 Athena c
My name is Athena, I'm 17 years old and currently studying my last year of UAL'S level 3 extended diploma in art and design in college. I like to dabble in loads of different art mediums from collage to prints, graphic design, painting and just straight up sketching. I love to experiment with anything I can incorporate art into. I am still quite inexperianced and unsure of what direction I want to go with my skills. However, I do have an interest in graphic design and also set design for film sounds quite intriguing. Futhermore, I love to expresss myself through fashion, piercings and dyed hair. In my spare time I love to listen and discover new music, practice my skateboarding skills, go spray painting and watch anime( japanese animation).
I AM
Fine Artist-Mixed Media

LOOKING FOR

Career Guidance

IN

London
Comments
You need to be logged in to an active account to be able to make comments.
I'm Following
Chloe Goodwin
Hi! I am a 22 year old mixed media artist from Wrexham, North Wales, with a degree in Fine Art from North Wales School of Art and Design. With a focus on drawing and collage, I create sophisticated responses to the overlooked areas of processes and the art studio. I highlight details that have served a practical purpose whilst making portraits which serve as the vehicle of my work. My work is reliant on context, cretaed with a strong influence from the surrounding environment; highly tailored to the exhibition space.