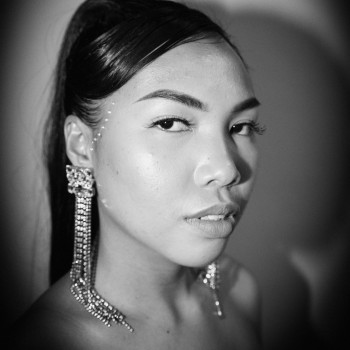 Caroline Lenon
Caroline is complex. The singer, song-writer and producer based in London is ready to show her audience how versatile she is in 2020. Her power to make people cry, laugh, and heal is what makes her unique and is one to watch for.
Caroline released her first ever single "Like That" in 2020. She described "Like That" as having an immediate connection with someone. The connection is so strong that you are drawn to them in a way that you have never felt before. The connection develops over time and you just like that feeling. Like that does not have an explicit lyrics but it does not abandon the sexiness that it brings to the listeners. Caroline gave hints on how to please her and emphasised the importance of taking things slow.
Caroline then dropped "No competition (freestyle)" where she expressed her frustrations about people who constantly drained her energy. She reached her limit and can no longer tolerate this type of energy so she needed to release all that anger and frustrations which led her in creating this masterpiece. "This song emphasis that I am not in competition with anyone. I run my own race and I am focus on improving myself. This song is made to encourage everyone that whatever life throws at them, they just have to stay focus and motivated. Remove all the negative energy, cut off all the toxic people and focus on their grind. Everyone is unique and different, there's no need to compete. We will all make it in the end."
I AM
Performance Artist

LOOKING FOR

Commissions

IN

Birmingham, London, Manchester
Comments
You need to be logged in to an active account to be able to make comments.