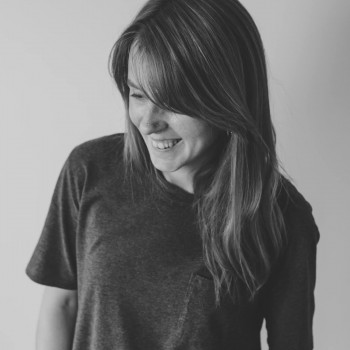 Charlotte Holman
I am an independent fine artist, printmaker and self taught silversmith. My work is characterized by organic shapes and textures, strong concepts and a sensitivity to colour. I create abstract mixed media paintings and prints. I use a range of silversmithing techniques to design and create silver and gold jewellery by hand. My appreciation for culture, the natural environment and my experience of the world, feeds into my work. With a background working for charitable organisations, my work often explores issues around, social justice, environmental concerns, gender equality and spirituality.
I AM
Silversmith and Jewellery Designer

LOOKING FOR

Commissions, Teaching Opportunities, Sell My Work

IN

Buckinghamshire
Silver Ring with Turquoise Stone
Semi oxidized Sliver Hoop Earrings
Silver and Sea Glass Ring
Organic Gold Circle Earrings
Reclaim Space (2021) Lino Print
Armchair (2021) Screen Print
Armchair (2021) Screen Print
Artist Statement
Reclaim Space (2021) Lino Print
Through these images, I wanted to challenge some of the assumptions and expectations placed on women by society. The chair is symbolic of position, place, authority, voice, power and belonging. By using the motif of a chair, I am inviting women to reclaim the places which they often feel less entitled to, places of authority and decision making. Deciding to use the symbol of a chair in my work was originally inspired by the famous quote, "If they don't give you a seat at the table, bring a folding chair." (Shirley Chrisholm)
With the certainty of tides (2021) Mono Print
With the certainty of tides (2021) Collagraph Print
Artist Statement
With the certainty of tides (2021) A series of Prints.
These prints depict the three stages of the life cycle of a rose; wilting, rosehips and full bloom. The text used alongside the prints is an extract from a poem entitled; 'Still I Rise' by Maya Angelou. Still I Rise is a poem about confidence and empowerment. The poet stands up to prejudice and preconceived notions of who she should be. She determines that she is valuable and deserving of respect.
Rock Face (2021) Abstract, Mixed Media Painting
Rock Face, (2021) Abstract, mixed media painting.
Over the last 5 years there has been large-scale changes to the environment in the UK, including the loss of natural space, habitats, and agricultural land. This painting has been created in responce to this loss. This image is inspired by the organic texture and colours found in rock formations. I wanted to depict our relationship with the natural environment, which is fraught with tension as we make decisions about how we responsibly steward the earth. I have incorporated elements of collage, Including a piece of lake-district map which represents one of my favourite natural landscapes. I have also incorporated elements of gold to highlight the value of the natural environment and to emphasise it as a precious resource.
Comments
You need to be logged in to an active account to be able to make comments.