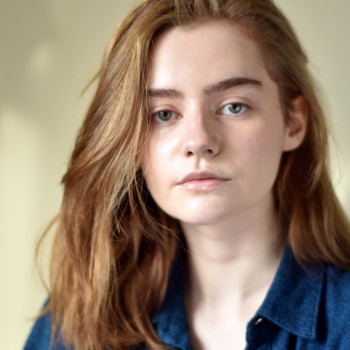 Elliott Tracey
I'm a recent Acting and Performance-graduate looking to commit myself to new creative opportunities and explore new ventures within the industry. I'm based in Glasgow, and would be happy to travel around Scotland and elsewhere in the UK. I'm trained in theatre, film and television and voice/radio acting, as well as singing and physical theatre performance.
I AM
Actor

LOOKING FOR

Employment , Agent, Performance Opportunities

IN

Glasgow City
Age: 21
Based in: Glasgow, Scotland
Height: 5'5
Build: Slim (53kg)
Hair/Eye Colour: Blonde/Hazel
Playing Range: 18-28
Theatre
Jesus Christ — The Last Days of Judas Iscariot — dir. Stephen Cafferty, Scottish Youth Theatre 2020
Princess Pearl — Sinbad the Sailor — dir. Anne Macleod, The Tall Ship 2019
Maxine — Like A Virgin — co-dir. Bethany Glover, Elliott Tracey, City of Glasgow College 2019
Helena Capulet — After Juliet — dir. Anne Macleod, Scottish Youth Theatre 2019
Film/Television
Georgia — The Zara Effect — dir. Lewis Cox 2020
Abuser — Expect Respect — dir. Pauline Harkin 2018
Comments
You need to be logged in to an active account to be able to make comments.