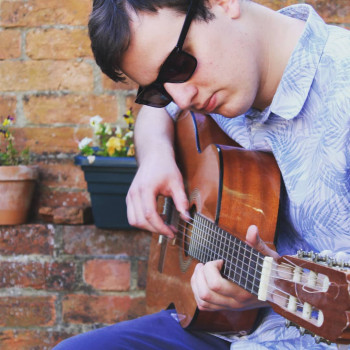 Pierre Maynard
I am an inspiring Musician and producing artist who is looking just to inspire people around the world with my Music. I am passionate about my music and want to share my passions with other like-minded musicians and artists! I consider myself to be very creative when it comes to writing, producing, and Playing. I love all kinds of Music from Spanish Guitar playing to Acapella singing. I have a rare taste in Music. I have experience in producing my written song in a professional studio I am eager to learn and gain more experience in this type of industry.
I AM
Musician

LOOKING FOR

Career Guidance, Employment , Recording Opportunity

IN

Cambridgeshire, Northamptonshire, Nottinghamshire
Performing at a local Radio Station
At HFM Radio in Market Harborough
Comments
You need to be logged in to an active account to be able to make comments.
I'm Following
Thepedaldiary _
I am a bolgger from Hong Kong, writing some topics about guitar pedals. I have develop some regular topic keep updating every weeks on Instagram & Facebook, also my web www.thepedaldiary.com , search "ThePecalDiary_" for more contents, feel free to contact me for any collaborate, thank you!