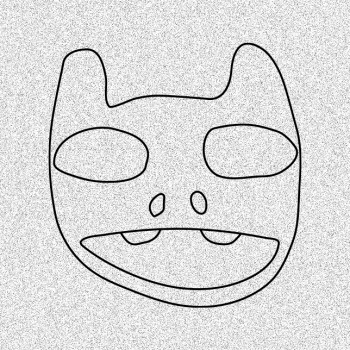 Tom Partridge
I'm a graphic designer in my final year of secondary school, originally being from Walthamstow, now based around Norwich. My work is largely centered around designing alternate/concept album covers for pre-existing albums, which I display on my Instagram - @phonyericsson. From getting noticed on Instagram for my album cover concepts, I've had the opportunity to designed covers and track listings for up-and-coming artists, a few examples being: Namani, $ebbuku & Jake Laud.
As well as desiging music related pieces, I also work on my own briefs to add to my portfolio, such as my "The Art of Noise" project, my short, experimental animation "ERICSSON7" and I'm currently working on a new, self-set brief called "Society90".
Growing up going to the Tate Modern, music festivals, walking around London seeing endless street art, plus my Dad being a graphic designer/painter and Mum being a writer, I have always been immersed in the Arts, especially music and design.
My plan is to start building a more solid brand to work on, possibly selling t-shirts, stickers, posters etc. I hope new opportunities arise in the future and I can create a career based in the Arts with more promotion and support.
I AM
Graphic Designer

LOOKING FOR

Commissions, College Course, Advice from Employer

IN

London, Norfolk