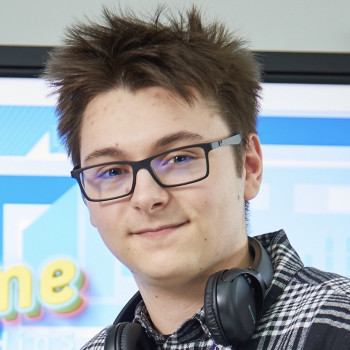 Alfie Williams
My name is Alfie Williams, I am an aspiring Animator.
Although I have had many problems with Dyslexia that have got in my way I try my best to beat them and achieve my own goals. On December 15th 2016 I finally found something that I was good at something I was passionate about. I discovered an interest in animation and started to create videos on my first YouTube channel: Wizard Craft Animation eventually being re branded into Wildframestudios. I have tackled most of my course at Barnet Southgate college and I have enjoyed it I am picking up new skills every year. My strengths are mostly with 3D animation although I can do some puppet animation and after effects editing. My weaknesses are with hand drawing but I am trying to develop my drawing to a better quality and improve my confidence with a pencil to reach my long term goal which is to find my style of work.
I AM
Animator

LOOKING FOR

Internship, Apprenticeships, Project collaboration

IN

London
Here is my showreel including all my project I have done at college from 2019 to 2020.
Comments
You need to be logged in to an active account to be able to make comments.