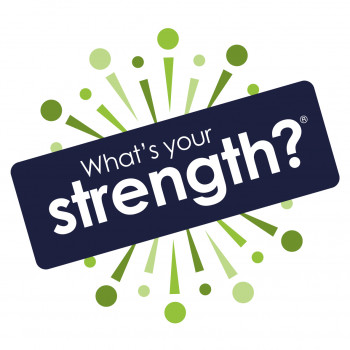 What's your strength?®
(KatherineJennick)
Coaching cards to empower people to recognise, celebrate and share their strengths.
We are
Education Provider

, we provide

Career Guidance, CV/Personal Promotion Advice, Level 3 FE  information
I believe there is brilliance in everyone!
During my 20 years as a Careers Adviser, Mentor, and Trainer I have had the pleasure to work with young people who are inspiring, resilient, entrepreneurial, and multi-talented but the thing that has always struck me is that many of them can't recognise these strengths in themselves. And in recent years I have noticed that more and more young people have low self-esteem and really struggle with self-awareness. As a Careers Adviser I see first-hand the impact this can have when young people are making choices and planning for their future. So, I decided to do something about it and create an activity to allow all young people to shine! In 2019, What's your strength? ® was born!
Since the success of the original pack aimed at teenagers I have received stories from far and wide saying "It's not just young people who struggle to spot their strengths, adults do too". This got me thinking and I decided to create a new pack to help adults reflect positively on themselves and realise how amazing they are too! There is a new pack in development aimed at Special Educational Needs (SEN)....Watch this space!
I am always looking for new people and projects to collaborate with so if you're interested in connecting please get in touch :)
"Really easy to use and young people go from, 'Errr, skills? Me?' to 'I'm good at X, Y and Z because of 1,2 and 3!' in no time at all!" - Chris Reddy - Bright Leaders
"It's usually possible to imagine one or two skills or qualities we have developed through our life experiences, but not the wealth that we can identify through this practical tool. Bravo Katherine for helping us to see things differently" - Nicola Tanner - Career Inspirer
What's your strength? ® - skills and qualities cards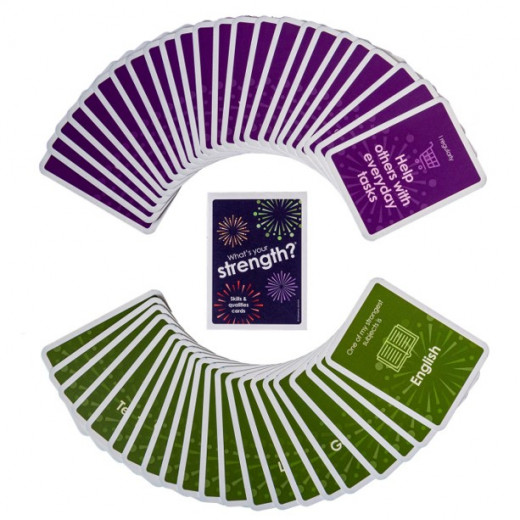 What's your strength? ® Skills & qualities cards for teens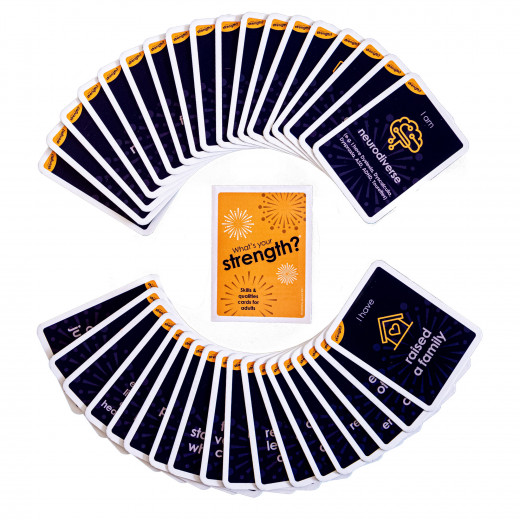 What's your strength? ® Skills & qualities cards for adults
OTHER RESOURCES - FREE TO DOWNLOAD
Features and publication links