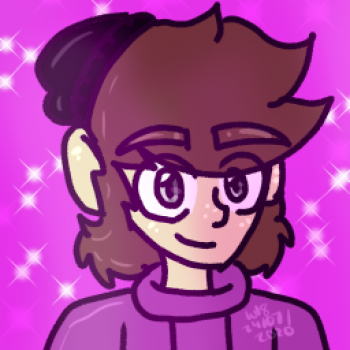 Kelly Wood
(vasimations)
I am 18 years old and am looking for work online, be that freelancing or overall getting paid online. This is the most convient way for me and I feel like I could do well.
I have 3 A-Levels, an A in Graphic Design, and B's in Photography and English language.
I gravitate more to illustration and animation.
Commissions are Open.
I will be staring university in September 2021 to do an animation degree.
Youtube: https://www.youtube.com/channel/UCZoJjErRSUODZ_5qb3-8l8A
I AM
Graphic Designer

LOOKING FOR

Employment , Freelance, Sell My Work

IN

Merseyside
Above is the animation that I did for my Graphics A-Level. The 60% of the coursework, the main part that we spend the whole first 3/4 of the second year in college.
Comments
You need to be logged in to an active account to be able to make comments.
I'm Following

Amber Varney
I'm an 18 year old Graphic design student living in Brighton, England. I'm due to go to uni next year to study Graphics and I have just attained three A-levels at grade B in Photography, Psychology and Graphic design.

I started my Instagram account for my work a little over a year ago and since then I have started an Etsy page and a website selling my work to various customers around the world.
Myself and my friend have recently set up a fundraising/ charity organisation in Brighton which invites young creatives to paint and draw in various styles and with various mediums. One session had upwards of 20 participants, we observe social distancing of course. We then sell these pieces (one painting sold for £50!) and donate all proceeds go to local Brighton charity BMEYPP (black and minority ethnic young people's project).
I mostly work in digital but I have recently taken up painting and I do enjoy it very much. Most of my work tends to be more illustrative but I love the range that graphic design gives me and the many opportunities it brings.
I really would love to further my experience in the creative field by possibly doing a apprenticeship or internship before I start my degree in Sept 2021.