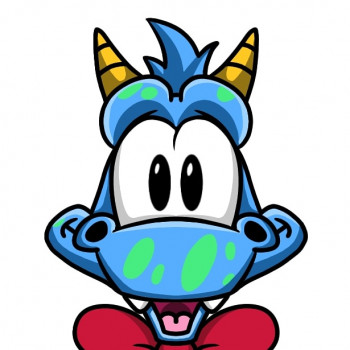 Abby Moyle
I'm a 17 year old artist who studies graphic design, I've been drawing ever since I could hold a pencil, my dream is to work for Disney animation studios, I know it's a big step but I'm willing to do whatever it takes to get there. All work on my portfolio is originally drawn by me, please do not copy my work unless I have given permission for you to.
I AM
Graphic Designer

LOOKING FOR

Career Guidance, Collective Exhibition, Sell My Work

IN

Manchester
Christmas themed Dexter, my original character
Grogu, from Disneys The Mandalorian.
Season greetings from Dexter Dragon
Real portrait transition to cartoon
Karate Kid in celebration of Ralph Macchios birthday
Tom Holland digital design
My original cartoon Dexter Dragon Halloween themed.
My original cartoon Dexter Halloween style P2
My original cartoon Dexter Dragon, original design.
Chloe Price from Life is Strange: Before the Storm
I'm Following